05 November 2019
Our Caterers' Advice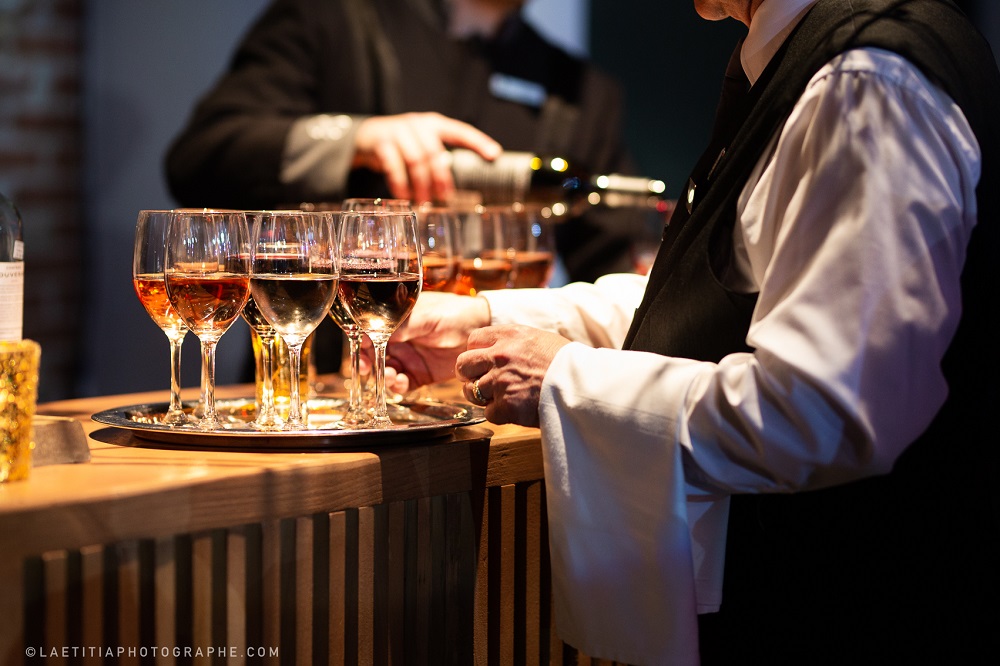 The talent of the Armoury's caterers goes without saying. Château Frontenac's caterer and George V banquet and catering services of Hôtel Château Laurier Québec both offer innovative and gourmet cuisine. Involving either one of their teams during your event will make you shine.
George V banquet and catering services of Hôtel Château Laurier Québec
Chef Heinrich Meesen leads this catering service. Local produce is put forward for guests to discover new flavours. The George V signature is at the very forefront. Enjoy various menus according to the season as well as an exclusive cocktail reception menu.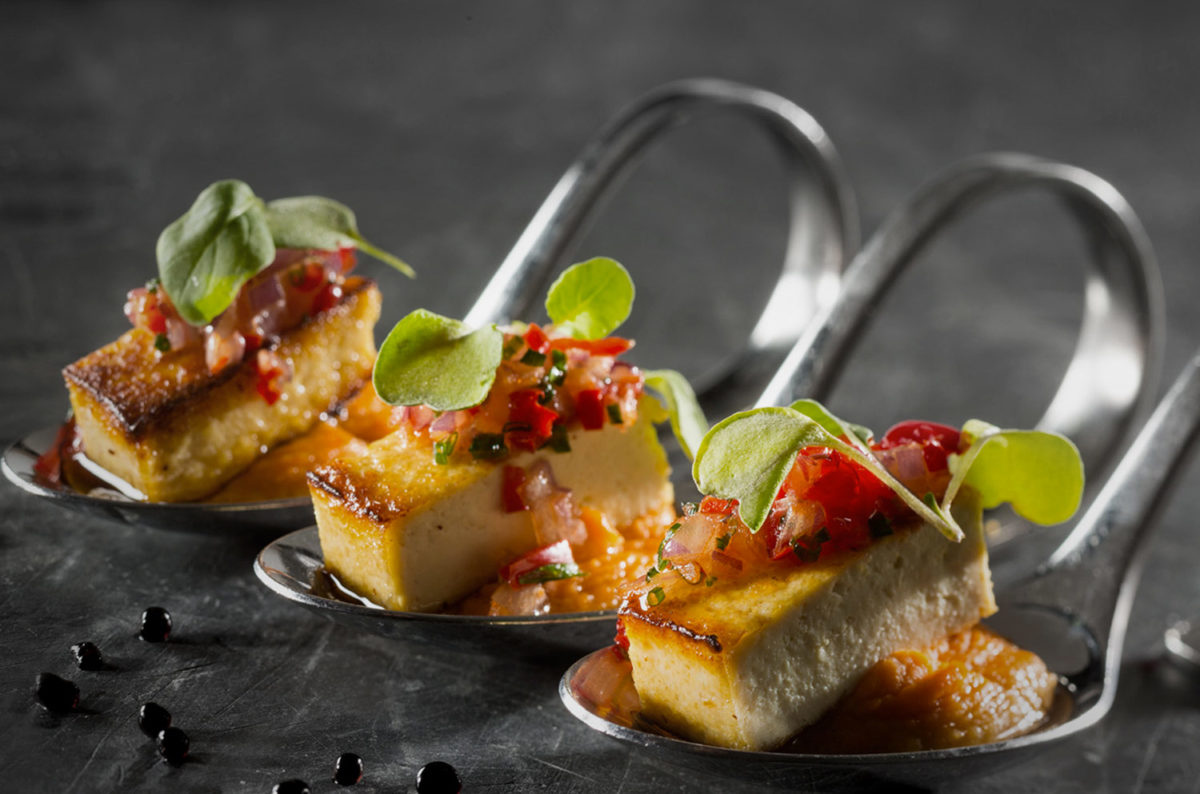 Château Frontenac's Caterer
Château Frontenac's caterer is known for its ability to combine traditional and modern cuisine. Several menus are available depending on the type of event you are hosting. Château Frontenac also offers stations facilitated by culinary personnel, and a custom cut in the dining room menu, which allows guests to choose the meal they wish. Regardless of their choice, your guests will see the chefs at work. This brings a dynamic touch to the evening.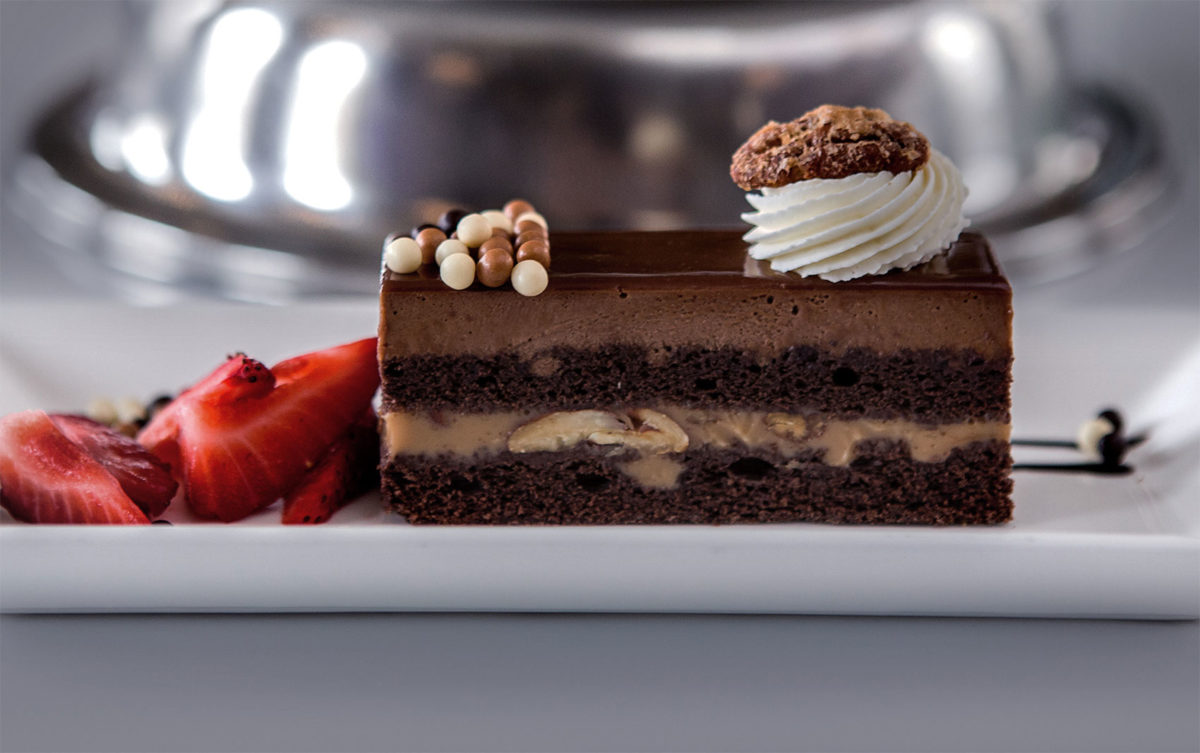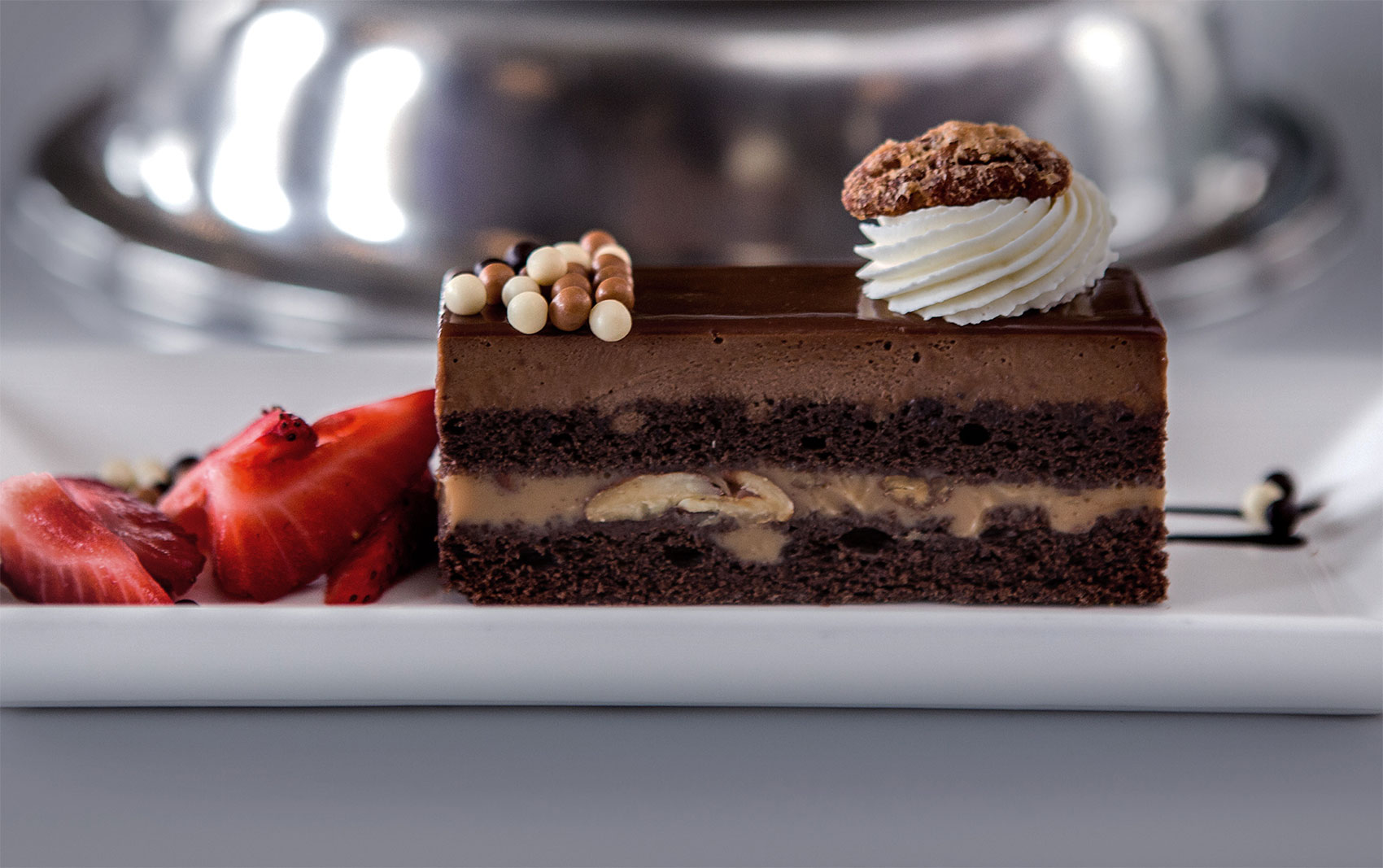 No matter which team will be involved in your event, expressing full trust will lead to a successful business relationship. More importantly, you should be able to communicate your needs and show openness about your caterer's advice. He will carry out your vision and advise you properly according to your scenario.
Without a doubt, one of the keys to success is planning. A good caterer should ideally be selected 6 to 8 months prior to the event.
First Decisions
After deciding which team you want to work with, the menu choice has to be made. In some cases, the menu will help you choose the caterer.
When planning, you can be creative in the choice of your menu. Whether for a different concept or a tailored menu, many options are available to impress your guests. If you want out of your comfort zone or if you wish to stick to crowd-pleasers, our caterers will take you through a fabulous culinary experience.
Planning the Menu and the Options
Above all, it is the type of event that will guide you through the choice of menus. On one hand, viennoiseries and coffee are essential during trainings and meetings. On the other hand, five-course meals are rather intended for a gala, and appetizers are perfect for standing guests.
Of course, each option has its own advantages. Whereas happy hour, cocktail receptions and buffets create a warm ambiance, sit-down meals are usually more formal. Some options encourage guests to move around and serve themselves, therefore allowing them to mingle around.
Estimating the right number of appetizers per guest and finding the balance between preparing enough without waste can be a hassle. Regardless of the type of reception, variety is key. Menus with various flavours, textures and colours are always welcome. Make sure you vary the sources of protein: your guests will be pleased!
Below are the recommendations of our caterers.
For a cocktail before dinner, estimate about 6 appetizers per guest.
Regarding cocktail receptions, make it 15 to 20. This includes 2 or 3 dessert bites. Show creativity as to how you display the appetizers. You can opt for a classic service with waiters and platters, or Lazy Susan turntables at each table for a successful cocktail reception.

For an afternoon cocktail, it is recommended to prepare:
3 types of appetizers for 10 guests
4 types of appetizers for 35 guests
5 types of appetizers for 50 guests
For a cocktail reception, it is recommended to prepare:

5 types of appetizers for 10 guests
6 types of appetizers for 35 guests
7 types of appetizers for 50 guests
With regards to beverages, allow approximately 1/2 litre per guest, whether it is water, fruit juice, beer or wine. In general, guests will drink half a bottle of wine or two beers. It is also recommended to offer one extra drink per guest to make sure you don't run out. As a guideline, one bottle of wine equals five drinks, and one beer equals one. Also make sure you offer both still and sparkling water, fruits or soft drinks, and tea or coffee to cap off the evening.
Service Guidelines
During a cocktail, plan two rounds of appetizers. First round to greet the guests, and second round when everybody is present. Serve one type of appetizer at a time, and allow 10 minutes before serving another one. This gives guests the time to taste each appetizer. Then adjust the time between each service according to the pace at which the platters are emptied. Make sure to provide bins, trash cans or dish carousels where guests can discard their plates and empty glasses.
If you choose a sit-down meal option, our recommendation regarding protein types still applies. It is important to be aware of the food restrictions of the guests (allergies, lactose intolerance, gluten intolerance, vegetarian diet, vegan diet). The presence of children commands a distinct menu for them.
For 3-course meals, start by the salad or entrée, carry on with the main course and finish with the dessert. For 5-course meals, serve the appetizers, then the soup, or cold or warm entrée. You can then choose to serve a trou normand that will whet the appetite before the main course. From this follows a selection of cheeses, then the dessert and mignardises.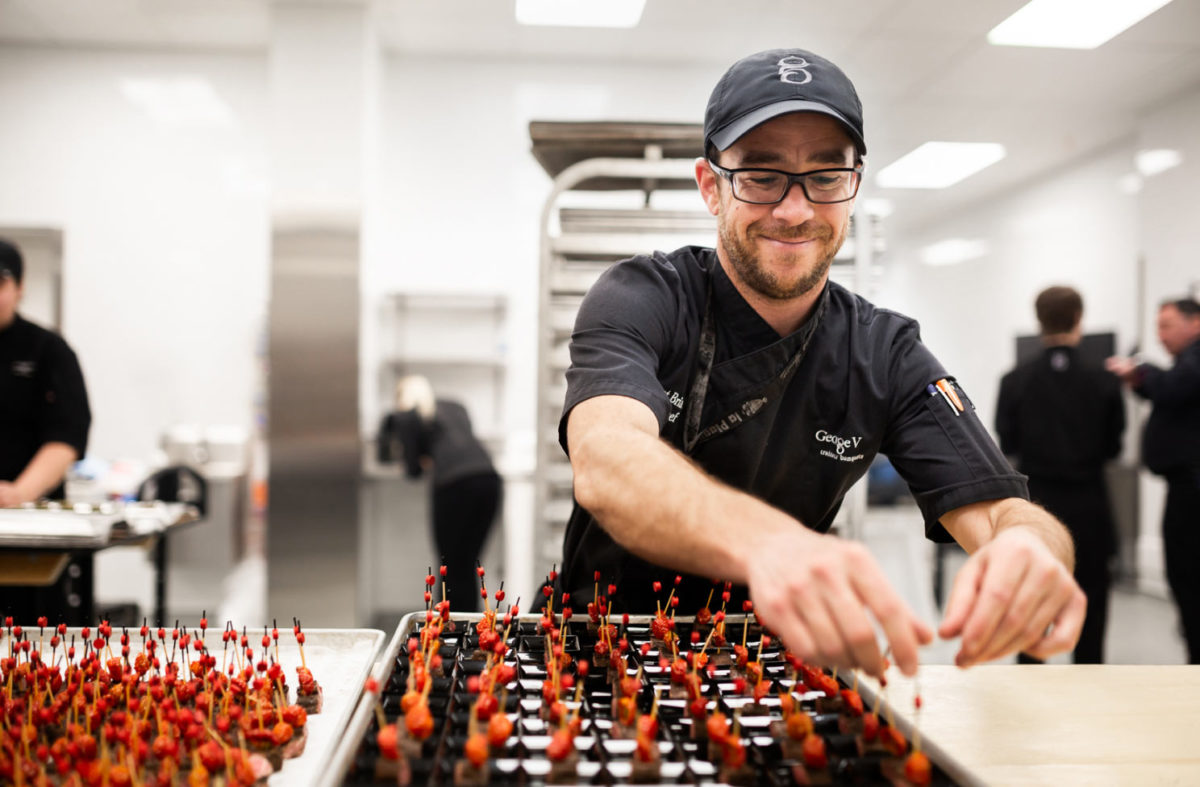 Finally, for everything to go according to plan, organization and communication are key in this professional exchange. Most importantly, always pay attention to details since the event is associated with your company's image. Show openness and dare to ask: you will reduce the risk of misunderstanding. Who knows? Maybe you just concluded a fruitful partnership that will be renewed!
Checklist — Useful Information to Provide at the Time of Booking
The date of the event
The venue and rooms where the activities will take place, namely the cocktail and dinner.
The technical and specific conditions of the rooms
The flow and structure of the day
The number of guests
The budget
The style or theme of the event
Your expectations
Any useful information (allergies, diets, likings, etc.)
Checklist — Questions to Ask Your Caterer:
At what time does the catering team arrive?
Can we rent or use dinnerware and table linen?
Is service included in the quotation?
How many staff members are needed during the event?
What is the deadline to change the guest count?
How do you manage special menus?
Can you make a children's menu?